Latest News and Offers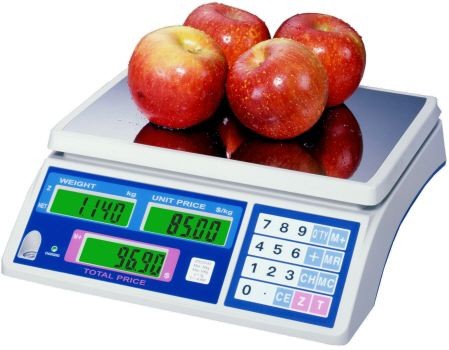 WEB OFFERS
Retail Scales
Water channel underneath the plate, with unique sealing rings designed to prevent water, dust and dirt entering the scale - thereby improving reliability and hygiene.
Special design for ON/OFF power switch, which prevents moisture getting inside the scale for better performance, stability and reliability.
Twelve month "back to base" warranty. Plate size: 300 x 225mm (12" x 9")
Features: Mains / Re-chargeable Battery, Price per 100g or Price per kg, Backlit LCD Display, Verification fees.
Capacities: 3kg x 1g / 6kg x 2g (Dual range) or 6kg x 2g / 15kg x 5g (Dual range)
FLAT PLATE - £ 167.00 SCOOP FITTING - £ 215.00 plus Carriage & VAT
WE CURRENTLY HAVE A LARGE STOCK OF EX-HIRE and FULLY RE-CONDITIONED STOCK FOR RE-SALE. PLEASE CONTACT US via EMAIL or TELEPHONE WITH YOUR SPECIFIC REQUIREMENTS AND WE WILL FORWARD INFORMATION BY RETURN.
CHECKOUT OUR FACEBOOK PAGE
Go to home page